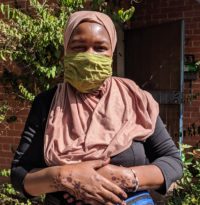 Right now, everyone is staying home all the time. Nobody is having company over.
That can mean you aren't getting motivated to keep things tidy…. But a tidy house is just plain more cheerful! We at Safi Home Works can help with both. · we put the "company" into our cleaning company…with cheerful employees · we can straighten up for you, even if it's just one or two rooms · if you have a bigger job, we can schedule that too.
Call us today at 520 261 4521 to set up a one-time visit or regular cleanings to make sure your full-time home gets some good old-fashioned T.L.C. like: Emptied wastebaskets, …scrubbed showers,… shiny glass, … dusted surfaces … smooth floors.
We follow all CDC recommended safety guidelines.  You'll feel better because we provide truly non-toxic green cleaning. and there won't be any fumes or harsh chemicals. We use only non-toxic, time-tested cleaning materials and hard work. All you'll smell is clean.